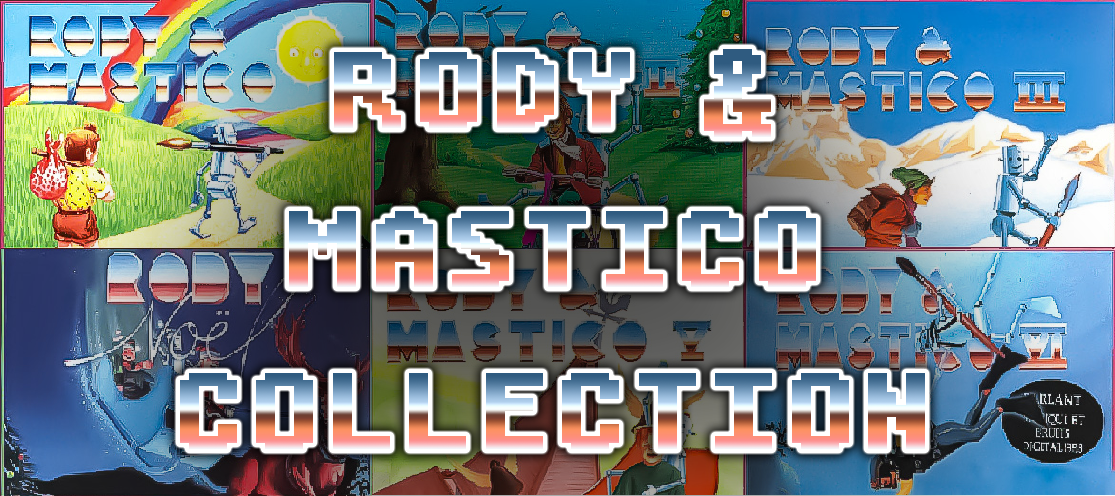 Rody & Mastico : Collection
A downloadable game for Windows
RODY & MASTICO : COLLECTION v1.0

(EN) About the game
Rody & Mastico : Collection is a Unity3D game including remakes of all the Rody & Mastico Atari ST games. It also include a integrated level editor, "Rody Maker", and an exclusive additional fan story, "Rody at Ibiza". Games are only available in french, but translated versions are makeable from the level editor if you are interested.
(FR) À propos du jeu
L'ultime collection des Rody & Mastico : Ce jeu vous permet de jouer à toute la série originale, ainsi qu'au fan game Rody à Ibiza et inclue Rody Maker, l'éditeur de niveaux, pour créer vos propres histoires. Le jeu permet de lancer, créer, charger et supprimer des histoires depuis le menu principal, en toute simplicité.
Présentation vidéo :
Pour plus d'infos sur l'utilisation de Rody Maker :
La page du jeu - Vidéo Tutorial (ancienne version)
Pensez à Soutenir le projet : https://www.paypal.me/LaCreArthur ! Merci <3
---
Crédits Rody & Mastico : Collection
Code/UI Design : Arthur Scheidel
---
Crédits Rody Maker
Code/UI Design : Arthur Scheidel
With thanks to : Lugioli (twitter), Nicolas Legay (twitter) & Rose Luxey
---
Crédits Rody à Ibiza

Code/Synthèse vocale/Scénario/PixelArt Arthur Scheidel (twitter, facebook, github, youtube)
Scénario/PixelArt++/Animations Rose Luxey (twitter, website)
Scénario/PixelArt/Animations Guillaume Fleck (youtube)
Plus d'infos : https://lacrearthur.github.io/RodyAIbiza/#/
---
Download
Click download now to get access to the following files:
RodyCollection_v1.0.rar
75 MB