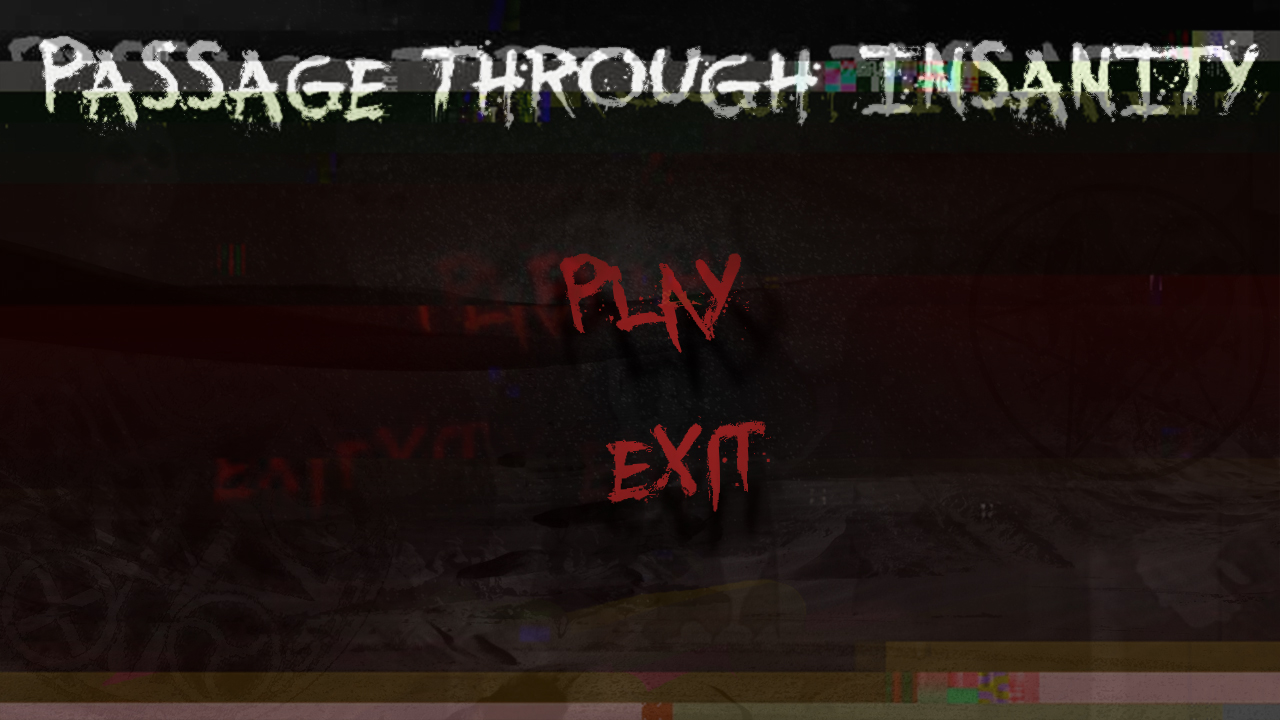 Passage Through Insanity
A downloadable game for Windows
Passage Through Insanity
Passage Through Insanity is a 48h Game Jam Project made by a team of 4 programmers using Unity3D (without any graphic-designer so we only used free graphical assets from the store ahah).
It was submitted for the Global Game Jam 2016 on itch.io here :
http://globalgamejam.org/2016/games/passage-through-insanity
---
Disclamer
It is a Game Jam game made by only programmers learning Unity. The game is really hard and several bugs may occurs
---
Description of the Game
Passage Through Insanity is a horror FPS game where you wake up in the middle of a desert. Alone in the dark, you have nothing more than your smartphone that can be used as a torchlight.
---
Objective
- A message on your phone tolds you to look for a knife and a scroll. Search carefully but quickly for theses items in the desert because you're subject to become more and more insane through this journey ...
- When you find an item, you will be teleported in a level and you have to reach the end of it to return in the desert
- Once you have the two items, proceed to the ritual on the altar to escape...
---
Notes
- The insanity bar is filling up really fast so dont waste your time !
- Cubes and balls dropping from the sky ARE scary ok ! (Ok, there were just placeholder for mobs, but we didn't have enough time...)
---
Devs
- Nicolas Lutz
- Robin Chavignat
- Alexandre Nopre
- Arthur Scheidel
---
Sources
Find the sources on https://github.com/LaCreArthur/PassageThroughInsanity
---
---
Download
Click download now to get access to the following files: